The wellness trend of the future – FLOATING
Offer your customers the wellness trend of the future – floating in an open pool – weightless and free. Ensuring the ideal rest, the state of suspension in the water comparable to bathing in the Dead Sea guarantees complete relaxation and relieves stress – wellness, treatment and beauty: 3-in-1!
We integrate your floatation pool(s) into any room space according to your desire!
We have developed the Europe-wide unique module system of pools which can be integrated into any space. Individual floating solutions for wellness centers, hotels, villas, fitness studios or private houses are possible. There are no limits as far as design, form and size are concerned. Tailored precisely to the wellness area of each customer, we offer the service and quality that you desire.
Use the free space and enrich your wellness area with the floating equipment and be sure to benefit! Due to the advanced equipment and intelligent water treatment system, we guarantee you high cost savings.
From the planning of complete wellness oases with integrated brine baths to the individual manufacture of floatation pools and on to maintenance, our company has been focused on the field of floating since 2006.
Openfloat Imagebroschure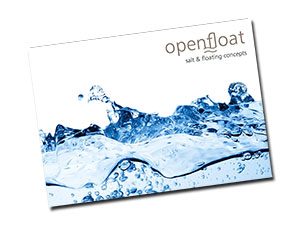 Here you can download our image-broschure online.
Imageflyer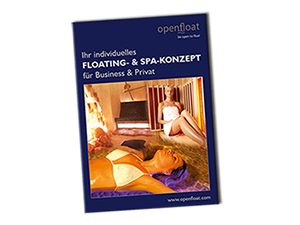 Here you can download our image-flyer online.
Haus und Wellness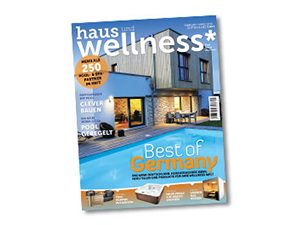 Here you can download our image-flyer online.